Welcome to the training and counseling centre SYNERGEA
"It is not important how far or high you have gone,

but how close you have come to your self"
Our mission is to assist you to live and work consciously and bring to your life the joy. You can achieve it by true self cognition, acceptance and openness to a life without illusions. That is the way to inner wisdom.
více
On this way will guide you:
MGR. IRENA PILAROVA, MBA

Irena Pilarova is a consultant, lecturer and coach. Since 2001 she have worked as a manager and a specialist on the peopl development, including psychological support and therapy. She founded a counseling centre SVP HELP and CONSCIOUS DEVELOPMENT CENTRE SYNERGEA. She writes expert articles and books.
více
MGR. KATERINA STEJSKALOVA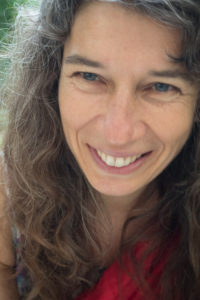 Katerina is an apprentice teacher of Movement Medicine. She brings her wisdom and many years of experience with interconnection of dance and healing: Movement Medicine, 5 rythms, homeopathy, Gestalt training, The Journey by Brandon Bays and many experiential workshops of personal growth. Now she is in a Professional Training at the School of Movement Medicine.
více